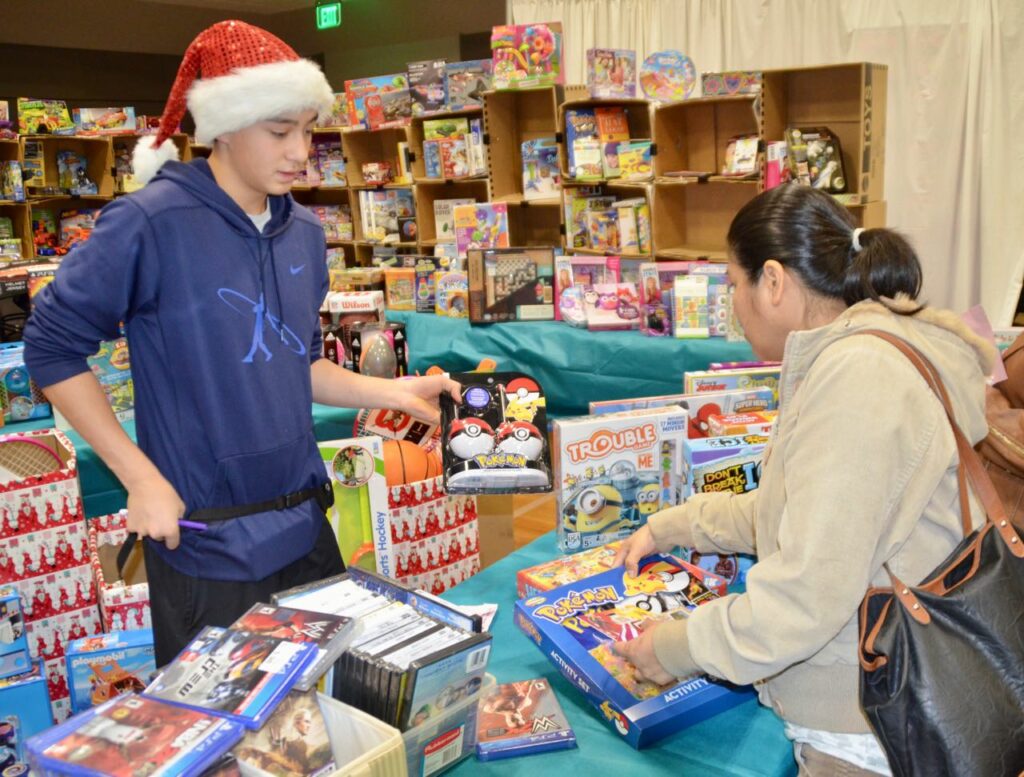 It was still September when the first holiday toy catalog arrived in my mailbox. I retrieved it on my way inside after working at the Edmonds Food Bank, where I serve as the marketing and communications coordinator. The arrival of that catalog inspired me – as it does every year since becoming a parent – to purposefully demonstrate to my children what intentional sharing and tangible giving looks like. In a culture where consumption and consumerism often take center stage in this season, I know I am not alone in this. I also know it can be hard to find the right way to include kids in the important work that so many nonprofits do. Hopefully these ideas will inspire your family this season and help cultivate a sense of ongoing generosity throughout the year.
Neighborhood Collection: Do you have a young artist or creative child in your household? This is a great opportunity for kids to create a poster or flier to hand out in your neighborhood. Let your neighbors know you will be coming back around to collect food or diapers or even paper grocery bags (something we always need at the food bank). This could also take place as a collection drive within a preschool, sports team or extended family. Collecting items is one of the most empowering ways a young person can help support non profit work.
Many nonprofits have connection opportunities this season. Here is how you can support the Edmonds Food Bank right now:
Toy and Book Donations: Our Holiday Toy Shop takes place on Saturday, Dec. 9 at the food bank, where our customers will pick out gifts and books for the children in their lives. We are accepting donations of new and gently used toys and books until Dec. 7.
Food Bank Open House: On Saturday, Dec. 16 from 2-4 p.m., the Edmonds Food Bank will be hosting an open house and drive-thru food drive for the community specifically geared towards kids and their adults. Families are invited to help us bag oats and rice for our big holiday distribution the following week. Kids can tour the food bank and learn more about food insecurity in our community. This is also a great opportunity for kids to bring in items they have worked hard to collect. Weighing in donations on our giant scale and seeing the walk-in fridge and freezer are the most popular attractions at the food bank.
The Edmonds Food Bank accepts donations on Mondays from 9 a.m.-6 p.m. or Tuesday-Friday from 9 a.m.-3 p.m. The food items we need most this season are pasta, oats, peanut butter, canned tuna and gluten-free items. Bringing a child with you to make a donation is a wonderful opportunity for them to see a place in their neighborhood full of community helpers.
— By Kellie Lewis
Edmonds Food Bank