2 servings
Ingredients
1 avocado
1 grapefruit
1 3/4 cups white beans drained (canned or cooked from dried)
1/4-1/2 tsp salt
1-2 scallions chopped (optional)
4 slices bread toasted (or use naan bread or flatbread)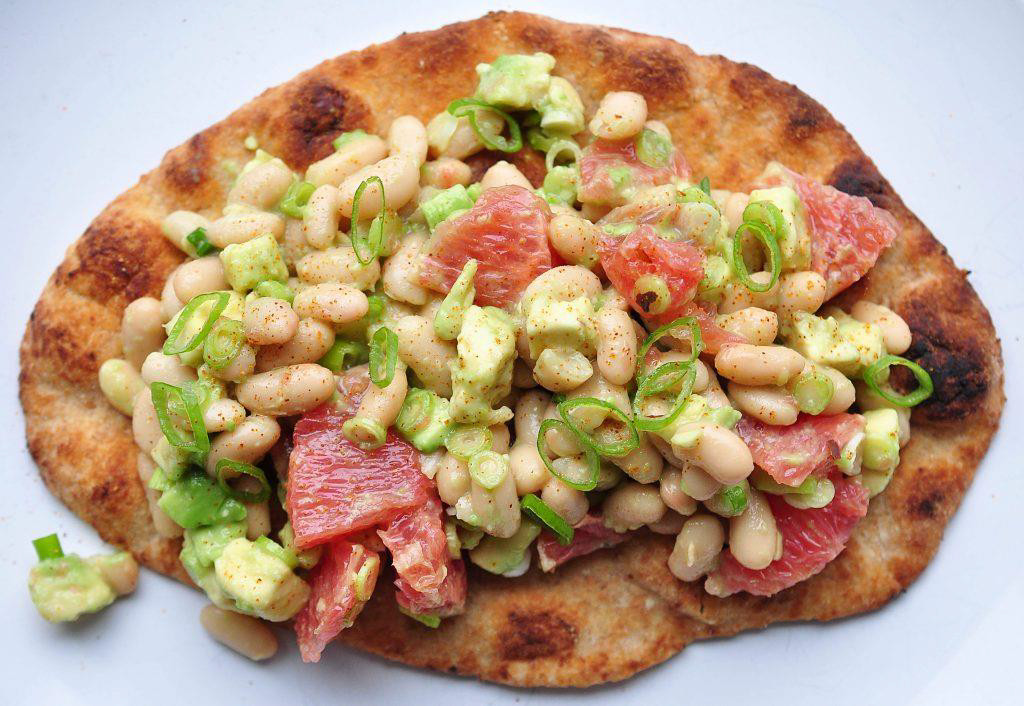 Directions
Cut the avocado in half and remove the core with your knife. Using a pairing knife make 5 or 6 long incisions in the avocado all the way from top to bottom, running the knife through the flesh of the avocado until you hit the skin. Then do the same incision 6 to 8 times horizontally. You should now have a criss cross pattern on your avocado. Now use a spoon to scoop the avocado flesh from the skin. As you remove the flesh it will fall away into little square pieces.
Peel the grapefruit, remove the seeds and cut into w edges.
In a mixing bowl add the avocado, grapefruit, white beans, and scallions if using and mix to combine. Sprinkle 1/4 tsp salt, mix and then taste. Add another 1/4 tsp or more according to your taste.
Toast your bread or naan bread or flat bread until crispy and brown.
Top your toasts generously with the avocado salad and eat with your hands or a knife and fork.
Download Recipe