2 servings
Ingredients
4 cups brussels sprouts finely chopped
Salt and pepper
1 Tbsp butter
3 cloves garlic finely chopped
6 olives finely chopped
2 large eggs
lemon juice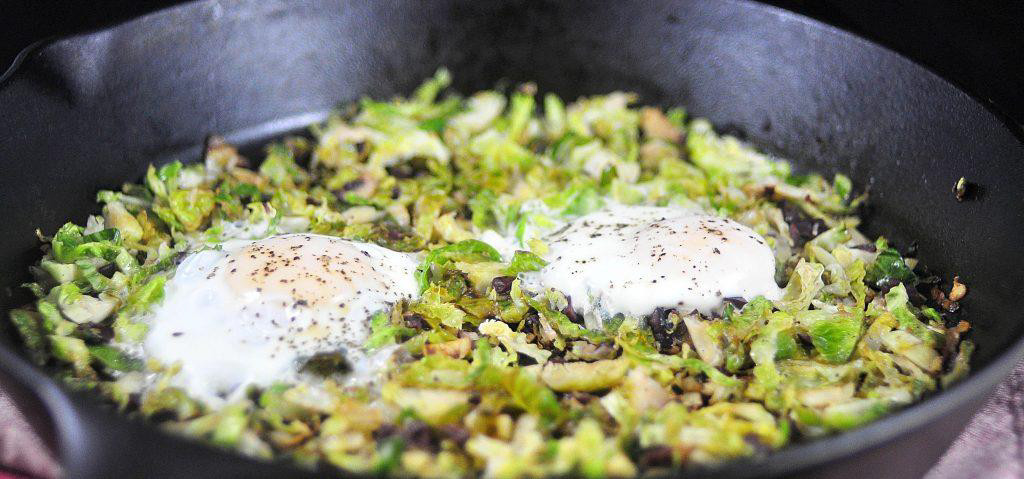 Directions
Chop off the ends of the sprouts. Slice them in half, then finely shred each half. Place the shreds in a bowl and sprinkle with salt and pepper.
Melt the butter in a non stick pan on medium high heat. Swirl it around to coat the pan. Add the Brussels sprout shreds and garlic, then leave it to cook for about 1 minute. Mix it up and toss it around. Add the olives and mix again.
Crack the eggs into separate areas of the pan. Sprinkle them with salt and pepper. Pour in 2 tablespoons of water and cover with a lid. Let the eggs steam, undisturbed, for 2 minutes.
Once the whites of the eggs are cooked through, turn off the heat and sprinkle everything with lemon juice.
Download Recipe